Over 25 Years of Experience
SARC Testing
ATD Testing
Strain Gage Testing
Active in ASTM Standards Development
Incident Investigation
Expert Witnessing
Amusement Ride Testing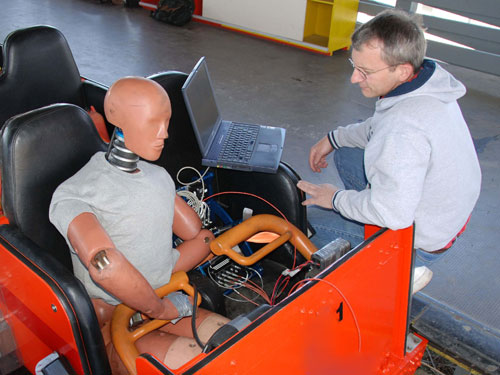 GMH Engineering has been a leader in amusement ride testing for over 25 years, performing thousands of tests in many parts of the world. Our unique combination of test equipment and processes provides valuable information for ride verification, code compliance, maintenance prioritization, and accident analysis. Our efficient testing procedures allow us to test multiple rides in a single day. We have the experience to accurately analyze and interpret measured data. We can provide basic ASTM F2137 SARC accelerometer testing and more advanced measurements to meet your needs.
Do you know if your ride meets the acceleration requirements of ASTM F2291?

Do you need to know the train speed of your coaster? Our DRS1000 provides continuous speed measurements.

Do you maintain a wooden coaster? We have extensive experience in helping improve the dynamics of wooden rides by accurately interpreting acceleration data, providing meaningful feedback on track repairs and prioritizing maintenance efforts.

Would you like to correlate measurement data to exact track location? Our proprietary process allows us to pinpoint a section of track that produced a specific dynamic event.

Do you need to defend yourself against an injury claim? We can provide a variety of tests, including the use of a crash test dummy (ATD), to provide trusted measurements to support you.